Maldives Holiday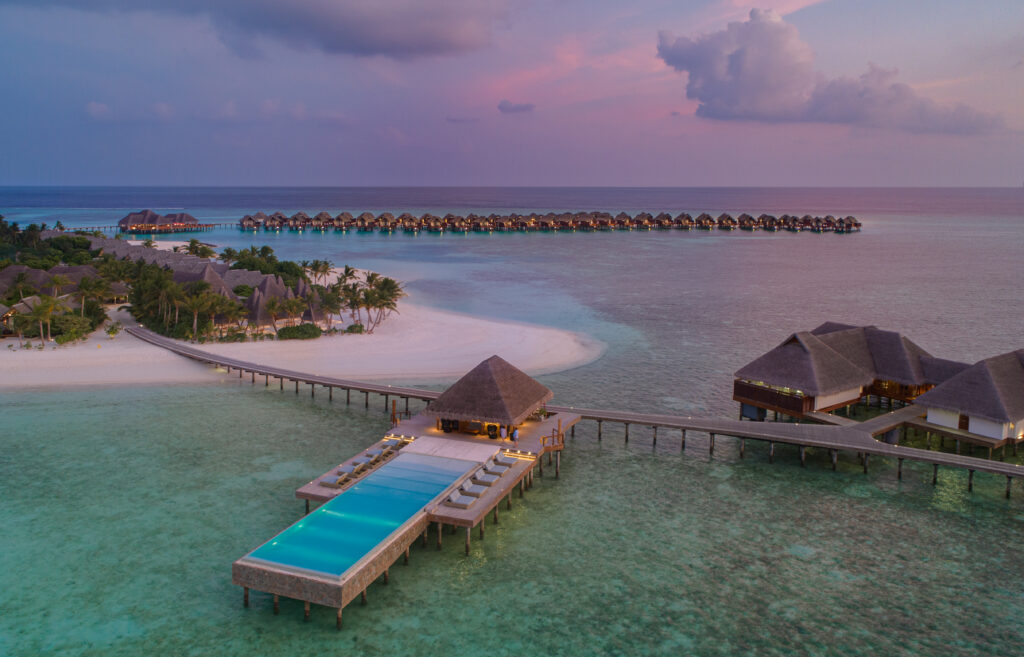 Best All-inclusive Resorts in Maldives? What they offer?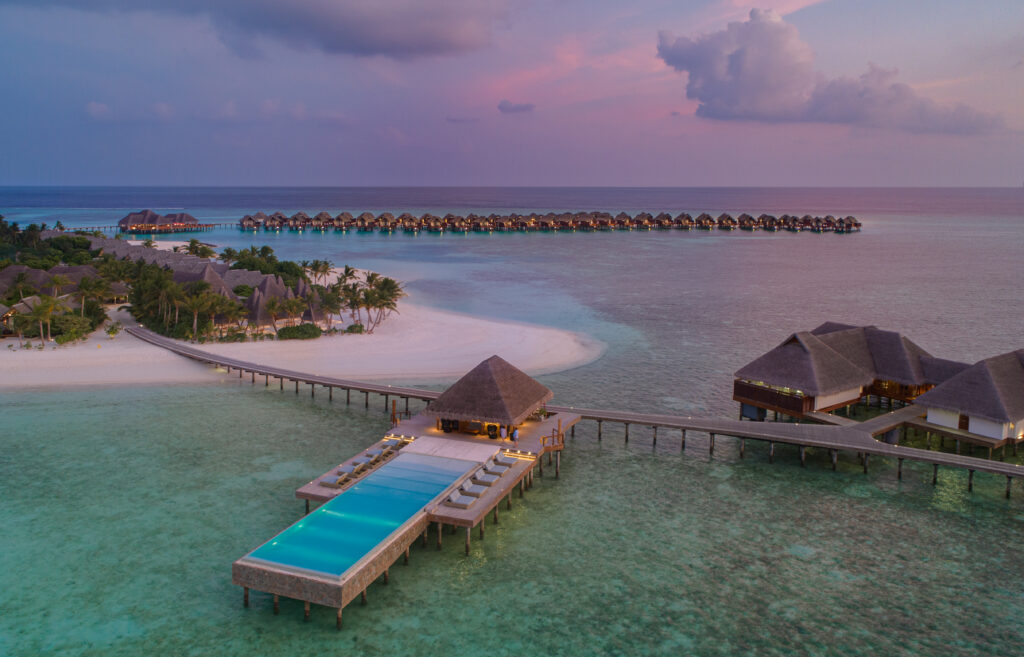 When you plan your dream holiday in the Maldives, you will go through many booking sites, search for Maldives holidays, and notice that a considerable number of the resorts offer all-inclusive packages. The Maldives has one of the highest concentration of all-inclusive resorts in the world & these all-inclusive packages provide you with a way to dine, drink and relax without fear of being presented with a massive bill at the end of your stay.
Are you considering booking an all-inclusive holiday to the Maldives? If yes, a little research will go a long way so it allow you to get the most out of your stay. We could give you some tips & it will help you to select the best option for your dream vacation.
What are the best inclusions of All Inclusive Holiday
The answer to this question will vary widely depending on what resort you like to choose to stay . Because most all-inclusive options will include all of your food, including breakfast, lunch, and dinner. Often, there will be an extensive buffet, so you can take your pick from various dishes & many hotels like to put on themed buffet nights to offer guests different culinary experiences during their holiday.
Premier All-Inclusive resorts offer a dine-around option and you could dine in up to 7 restaurants depend on the resort you book. Dine Around is a crucial factor so you can experience many culinary experiences during your stay. Always read reviews to identify how many restaurants you are entitled to dine around. Carefully read what cousins in the restaurants & sometimes you will have a choice of few outlets. Please check in advance because , sometimes it's the same food.
Mid-morning snacks and evening snacks are generally an inclusion of the All-Inclusive Offering. Premium All-Inclusive Resorts offer the Fully stocked Mini Bar ( Soft drinks, Beer, Chocolates, Snacks ) as part of their All-inclusive Offering. It will give you the comfort to have a soft drink or beer without walking to a bar. Heritance Aarah offers two bottles of your prefered liquor bottles as part of your minibar. Most of the resorts doesn't offer in-room dining as part of All-inclusive and It's an added service.
Is good beverage part of the package ?
Premium All-Inclusive resorts offer Premium wines and spirits as part of the All-Inclusive, whereas other resorts offer the pouring brands as part of the package. Pouring brands are not the best quality of Alcohol to consume during your stay. It's your holiday, and you would love to enjoy your wines, drinks and cocktails. therefore chose an Island that offers your favourite beverages in an All-Inclusive offering. The highest cocktail offering in the Maldives is in Adaaran Select Meedhuparu with 141 cocktails & there are 24-hour All-inclusive resorts too. RIU Palace & RIU Atoll, Adaaran Select Hudhuranfushi & Adaaran Select Meedhuparu offer the 24 hours All inclusive . Most of the Resorts in the Maldives All Inclusive offer stops at midnight, and some resorts offer until the last guest departure.
Resorts are now offering non-motorized water sports and snorkelling kits as part of your package. Excursions are part of the Offering & Resorts are offering 1 to 4 excursions included in your package & the most commonly included excursions are fishing trips, Sunset Cruise & Lucky Dolphone tours. Few resorts are offering Motorized water sports activities as part of All-Inclusive.
Is anything more included in the All-Inclusive ?
Ozen Maadhoo offers diving in the All-Inclusive. Depend on your stay duration, you can enjoy up to 5 dives included in the package and Most of the other resorts offer an introductory diving experience included in the Offering.
Snorkelling is a critical factor in the Maldives holiday. Please read reviews about the house reef of the island you prefer to stay because if the resort doesn't have a good house reef check, they offer free snorkelling excursions in the package. If not, a guided snorkelling trip in the house reef is handy. Not all resorts have easy access to house reefs. If any resort is offering unlimited snorkelling trips, they don't have a good house reef. It is always convenient to snorkel at house reef as other trips scheduled trips and you need to pre plan.
Spa credit & spa treatments are getting added to the All-inclusive package. Read the Offering carefully. Some resorts don't allow to transfer Spa credit to other occupants of the room. It's always better to pick a resort offer a Spa treatment instead of credit. Once you arrive at the property book your spa in advance because FOC spa treatments always in demand, and you will miss your slot & many resorts have allocated non-busy time slots for FOC treatments.
Yoga and meditation have become a trending topic & especially after the pandemic well being is one of the trending topics. and some of the resorts offer free yoga and meditation in the package. Even you haven't tried it before, why not take advantage and participate in a scheduled session. It can be your life-changing moment.
Entertainment is part of the package and all resorts in the Maldives have a daily entertainment schedule. DJ, Live band & Karaoke are the most common entertainment activities. Some resorts even offer beach disco and animation activities as part of your package.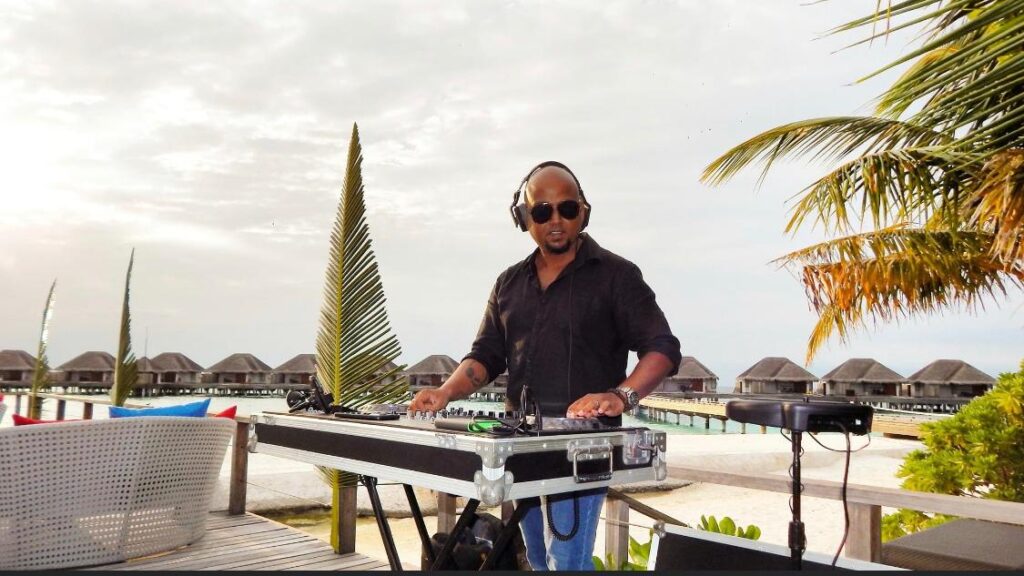 Is transfer included in the package ?
Your international travel needs to be separately purchased & generally, Excluded in the package price. Once you land at Velana International Airport, the resorts reps will welcome you. There would be three modes of transfer options.
Sea Plane
Domestic Flight
Speed boat transfer
Atmosphere Kanifushi offers free seaplane transfer, and most of the other resorts charge the seaplane transfer. Return Seaplane transfer rate per person from USD 300- USD 650 per person depending on the resort. TMA is the most famous seaplane operator. Manta Air and Maldivian Airtaxi are the other options. Seaplane transfer to only arranged through the resort because the airline doesnt sell seats to tourist directly. Suppose you are to see the bird-eye view of Maldives. It's a seaplane ride only.
Few resorts offer free speed boat transfer. Speed boat transfers are generally for resorts in Male toll or close to Male atoll. Speed boat duration from 10 minutes to 1 1/2 hours depending on the location. The speed boat charge will be from USD 70 to USD 200 per person.
The domestic transfer is an economical transfer option & it will cost from USD 200 to USD 350 as per your destination.
Is there a Best Time for an All-Inclusive Holiday to the Maldives?
The Maldives is a year-round destination. The temperatures are stable: highs are around 36 °C (96 °F) and low around 25 °C (77 °F) most of the year. The relative humidity is high and stable throughout the year as well, around 80%. It doesn't 'normally' rain all day, every day for a week, but it can and occasionally does. Resort Prices are low during from May to October summer months because less demand from Europe. The highest price is from the 3rd week of December to 10th January.
All-inclusive envision your island vacation where the stress of meal planning, activities, and all other details are taken care of. Speak to your preferred travel advisor to plan your dream holiday. To find the best 5 star all inclusive resorts in maldives please visit All-inclusive Maldives